Flower power. It's not just a common slogan from the 60s. It's a real thing that's found within our floral green companions. And it's just plain good for us.
When it comes to stress, anxiety and many of the naturally unpleasant feelings we encounter as life throws curveballs our way, there's comfort we should take in knowing that many flowers and plants are a secret weapon for self-care and healing. 
Studies Have Proven This Theory to Be True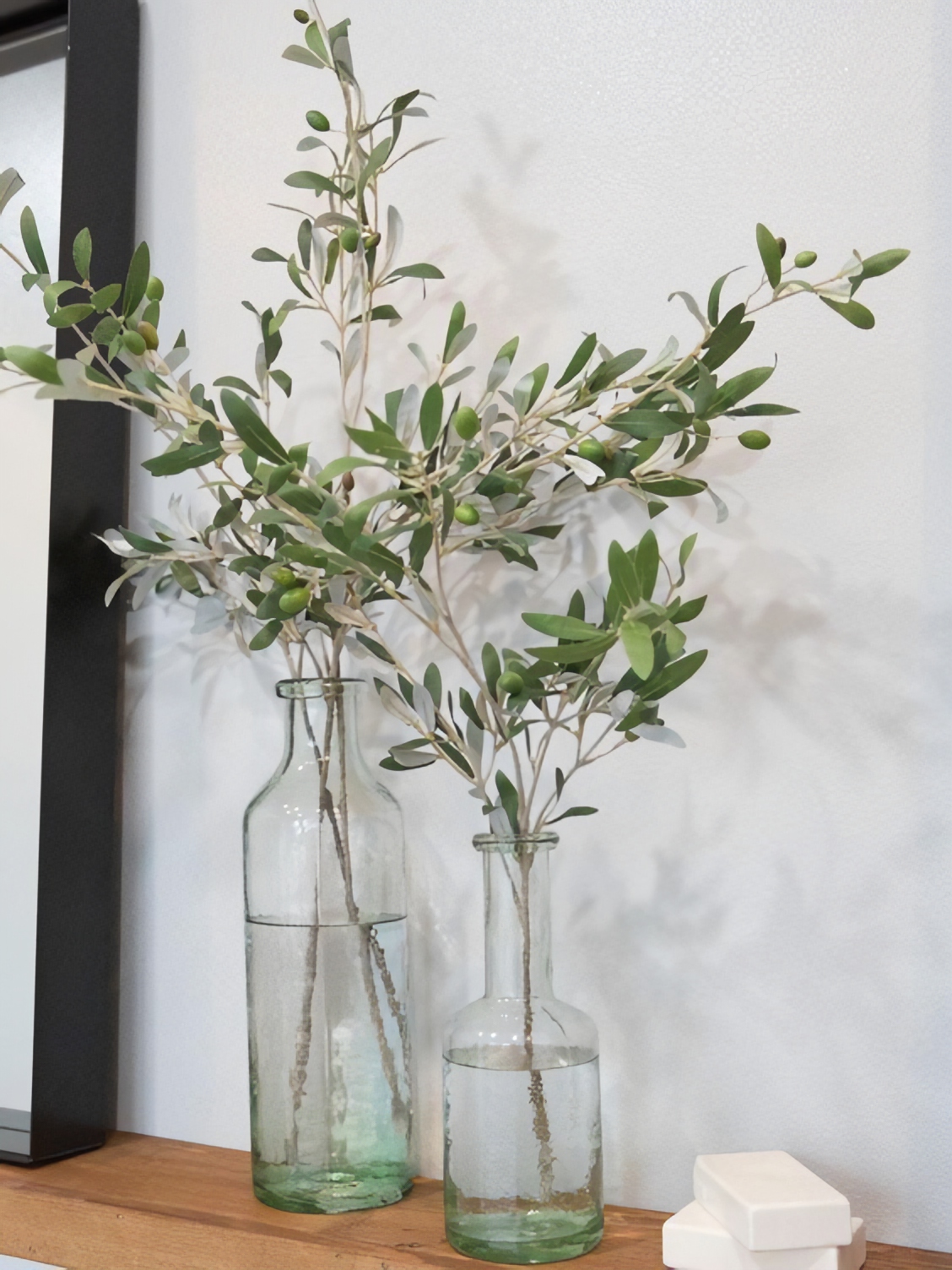 (Pictured: Olive)
You may have experienced the feeling of relief and joy surge through you after displaying a bouquet of flowers or maintaining a garden before. And you're not alone. 
According to a study from the University of North Florida, interacting and living with flowers can significantly reduce daily stress. These findings are a result of years of behavioral research studies conducted by researchers at universities including Harvard, Rutgers and Texas A&M. The studies go into detail about flowers' ability to boost happiness, improve feelings of compassion, generate creativity and increase energy levels.
"There is a growing body of research that illustrates how environmental design positively impacts health. Now it is both intuitive and scientifically known that adding elements of nature, like flowers, to interiors promotes well-being," said lead researcher Erin Largo-Wight, Ph.D., Associate Professor of University of North Florida's Department of Public Health.
Another research study conducted by Nancy Etcoff, Ph.D., of Massachusetts General Hospital and Harvard Medical School, provided supporting evidence that people experienced reduced anxiety, fewer feelings of depression and increased compassion toward others when fresh-cut flowers were present at home.
The proof is in the budding — er, pudding, that is. See how the Society of American Florists went city to city to spread the stress-relieving power of flowers.
How to Incorporate Stress-Relieving Flowers in Your Home
Now that we know flowers really do have magical healing powers for the mind and soul, which ones do we pick to display in our homes?
There certainly is no wrong answer when it comes to fresh-cut greenery, but in our opinion, there are a few front runners you may want to consider when making your selection.
Here are some of our favorites:
1. Florida Ruscus
(Pictured: Florida Ruscus)
Florida Ruscus is a member of the lily family and provides a calm, soothing touch to any space in the home or office. It lasts longest in shaded areas and is very durable in comparison to other fresh-cut greenery — allowing for considerably long vase life.
Learn more about Florida Ruscus available at Alpha Fern today.
2. Monstera
(Pictured: Monstera)
Monstera is native to the Central Florida region and well-known for its natural leaf holes, earning it the common nickname "Swiss Cheese Plant". It's often used as a houseplant, as it needs relatively little maintenance and can brighten up any room with its rich green color. Monstera is healthiest when it's given medium to bright indirect sunlight and water on a weekly or biweekly basis.
Learn more about our Monstera, Split Leaf Philodendron at Alpha Fern today.
3. Leatherleaf
(Pictured: Leatherleaf, Salal, Pittosporum and Waxflower)
Leatherleaf is another great stress reliever that's also great for floral arrangements and home decor. It's commonly used because it has a beautiful texture and color, is usually pretty readily available, and has a relatively long vase life. It can be paired in many different floral combinations as seen in the image above, or it can provide a simple, yet elegant look all on its own.
Learn more about our Leatherleaf, Salal and Pittosporum products Alpha Fern has to offer now. 
---
Incorporating flowers and fresh-cut greenery into your daily life is a great way to reduce stress and improve your overall well-being. It's scientifically proven! We hope you find this information helpful to use on your journey to creating a greener world for your home and other indoor surroundings. 
You have the #FlowerPower! Go forth and prosper with your new-found plant friends.
To learn more about how to order fresh greenery at Alpha Fern, send us an inquiry today.