As the leaves turn brilliant shades of red and gold and the air becomes crisper, it's the perfect time to embrace the cozy aesthetics of fall. And what better way to do that than by creating beautiful fall wreaths to adorn your home? These delightful decorations can instantly transform your home with a touch of seasonal charm. To help you create wreaths that radiate creativity and elegance, we're sharing our top five tips for crafting fall wreaths using premium Alpha Fern foliage.
1. Use Premium Ferns as Your Wreath's Foundation
When it comes to professional wreath-making, every detail matters, starting with the quality of your ferns. We pride ourselves on sourcing premium ferns known for their lush, vibrant fronds. These premium botanical elements are not just the building blocks of your wreath but the essence of what sets you apart as a florist or wholesaler.
By investing in high-quality ferns, your fall wreath is guaranteed to become a work of art that resonates with charm and elegance, embodying the spirit of the season for all to admire. Creating with high-quality ferns ensures your fall wreath will maintain its beauty throughout the season, allowing it to be cherished by many for an extended period.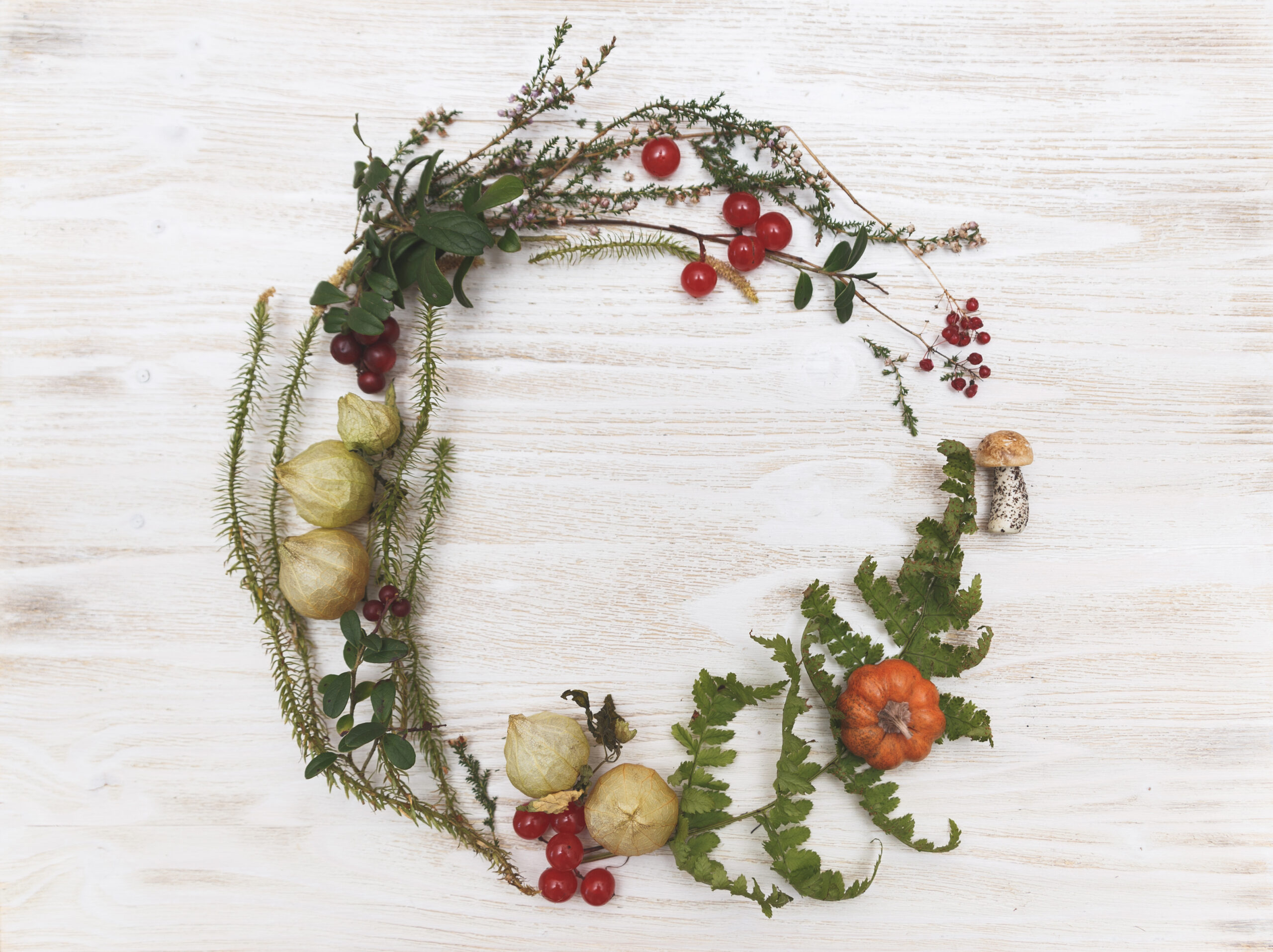 2. Mix and Match to Create Custom Wreath Styles
At Alpha Fern, our versatile ferns can be easily paired with other seasonal foliage, such as pine cones, mini pumpkins, eucalyptus or dried flowers. This allows you to infuse variety and character into your wreaths. Three suggestions we recommend using are:
Let your creativity flow by experimenting with different combinations to suit your customers' unique requests and seasonal themes.
3. Add Texture and Depth with Fern Fronds
Professional wreaths are a testament to the power of depth and texture in creating visually striking and aesthetically pleasing decor. At Alpha Fern, we understand the importance of these elements in crafting top-tier wreaths. The secret weapon in achieving this effect? Premium fern fronds. 
As you craft fall wreaths, consider each fern frond as a brushstroke on a canvas. By strategically arranging them with varying angles, colors and textures, you can create layers that gracefully overlap and intertwine. A perfect fern you can use to achieve this is the use of magnolia, as it will give you the perfect color variety to make your wreath stand out in full fall spirit. This seemingly simple technique holds the key to transforming your wreath from ordinary to extraordinary.
4. Use a Sturdy Base for Greater Stability
While using high-quality foliage is critical for creating a stunning fall wreath, ensuring your wreath has a robust and durable base is equally important. 
You'll want to ensure your wreaths rest upon a strong foundation that guarantees aesthetics, longevity and stability. A sturdy base plays a critical role in the overall quality and resilience of your wreath. While there are many bases to choose from, we recommend using wire or grapevine wreath frames, known for their exceptional durability and reliability. 
By ensuring that your wreath has a solid foundation, you can trust that it will maintain its shape and integrity throughout the season, remaining as vibrant and impressive as the day it was created.
5. Add some Focal Flair to Increase Appeal
Professional fall wreaths also often include a personal touch and can be further customized with ribbon or a bow in colors that resonate with the fall season, like yellows, oranges and reds. Large bows, a decorative ornament, or a unique centerpiece that complements the fall theme will take your wreath to the next level. Secure it in the center or wherever it looks best for your design.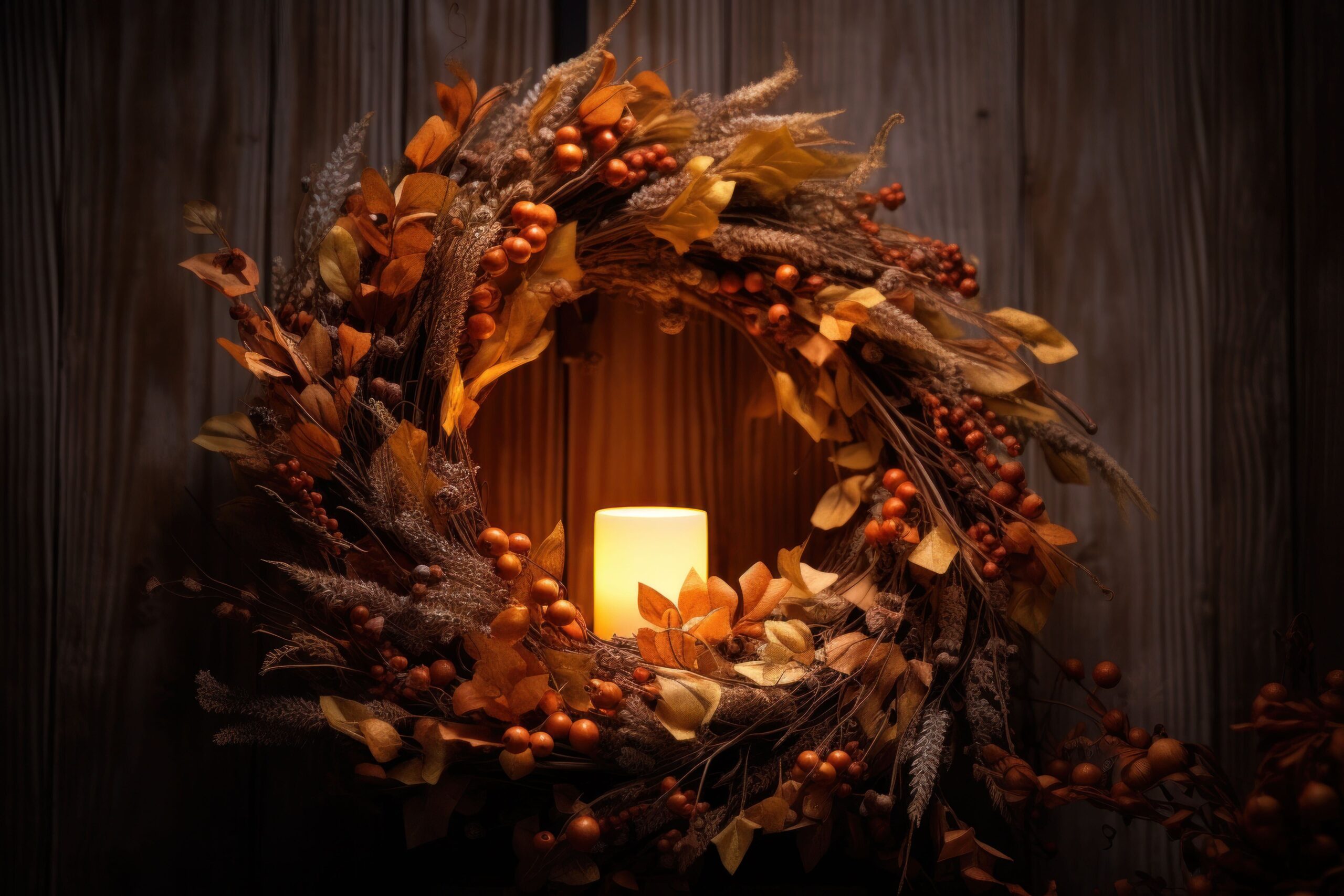 Why Choose Alpha Fern for Fresh Foliage?
At Alpha Fern, we're dedicated to providing you with exceptional foliage. Our commitment to sourcing the finest ferns and materials means you can easily get the greenery needed to craft fall wreaths that truly stand out. Your customers will love the lush greenery and long-lasting beauty that only our top-quality foliage can deliver. Every fern is of the highest standards, ensuring you can offer wreaths that are of superior quality and exceed your customers' expectations.
Partner With Alpha Fern for All Your Wreath Making Needs
Regardless of whether you are a seasoned florist or a wholesaler seeking top-notch foliage to fashion distinctive fall wreaths, our premium greenery serves as your pathway to crafting wreaths that exude natural charm and vibrant elegance.
Contact us today to get started with our diverse selection of high-quality foliage so you can provide your customers with stunning wreaths they can't get anywhere else.