I think most of us hope when we look back on this year words like perseverance, determination, positive change, overcomer, hope and success all come to mind. While the dust is settling and we are all adapting to the changes the COVID-19 pandemic has brought, we wanted to take a moment to highlight some of the things you may need to know about our operating changes here at Alpha Fern Company. 
We, like all of you, are taking this opportunity to evaluate our business practices, our employees' health and safety, our product offerings, what has worked well and what has not in the hope that we will come out of this "hiccup" stronger than we were before.
Facility Sanitation & Personal Health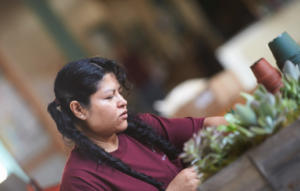 Shoutout to Floralife! We have been using the DCD® Cleaner to sanitize every area of our facility and continue to use it to sanitize the areas our employees are in on a weekly basis.
We are currently requiring our packaging shed staff to wear face masks and have spread out our work stations further in the packing house, production room and in the field with our cutting crews. We have a rapidly increasing number of cases in our small town and the surrounding area, but at the moment, we've only had 1 case within our company.
Product Freshness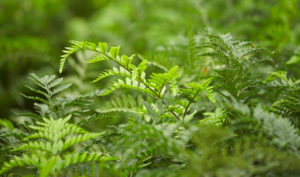 Because business has reduced overall and orders are not yet as consistent as they were a few months ago, we have reduced our inventories for miscellaneous greens pretty significantly.
We are asking our customers to order the day before so we know what we need to cut and can keep our greenery as fresh as possible (something very important to us), reducing field-to-shipping time to 1–3 days.
We are going back to our roots—literally—relying very heavily on our locally farmed greens to offer our customers versus stocking so many imported or brokered items from California and Washington.
Staffing & Hours
One of the most unfortunate parts of this pandemic has been having to reduce our staff. This part sucks for everyone. We miss our employees terribly, but right now, even with a 40% reduction in staff, those of us that are here have been finding ourselves completing orders and work around the company with time left to spare. While that remains the case until orders become more regular again, our staff will probably continue to be reduced for quite some time. Even with the PPP plan, we have a pretty large hurdle to overcome the losses we experienced in March, April and May. But we will get there!
Our core office hours through the summer will be 8:30 a.m. to 3 p.m.
Customer Connections
We know many of our customers have had staffing changes as well. We are anxious to get in touch with everyone and for you to get to know a consistent salesperson if you happen to have lost yours. We are actively working hard to go back to day-ahead ordering, particularly with the odd greens. While business is reduced, we want to make sure our products are fresh so you have no complications and can trust the quality will be the same as it has always been!
Blessings and Well Wishes from Alpha Fern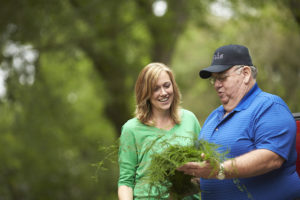 I want to close by extending a personal thank-you to all of our customers. Your support has been invaluable. We appreciate your orders, your payments and your voices on the other end of the phone! We truly are all in this together. May God bless your health, your families' health and provision, and your businesses! 
From our family at Alpha Fern to yours, best wishes and we look forward to serving you again soon.
Sincerely, 
Jennifer Strickland, Director of Operations
To learn more about ordering fresh greenery at Alpha Fern, send us an inquiry today.