Your choice on the type of decorations to use can really level up your holiday game. Before making any purchases, it's good to consider the pros and cons of using natural decoration elements verses artificial decoration elements. While artificial decoration has its benefits, natural decoration is your best bet in bringing the holiday spirit into your home. One top natural decoration element to consider using are fresh holiday wreaths. Here are some tips on how to decorate a fresh Christmas wreath. 
Decorating with Christmas Wreaths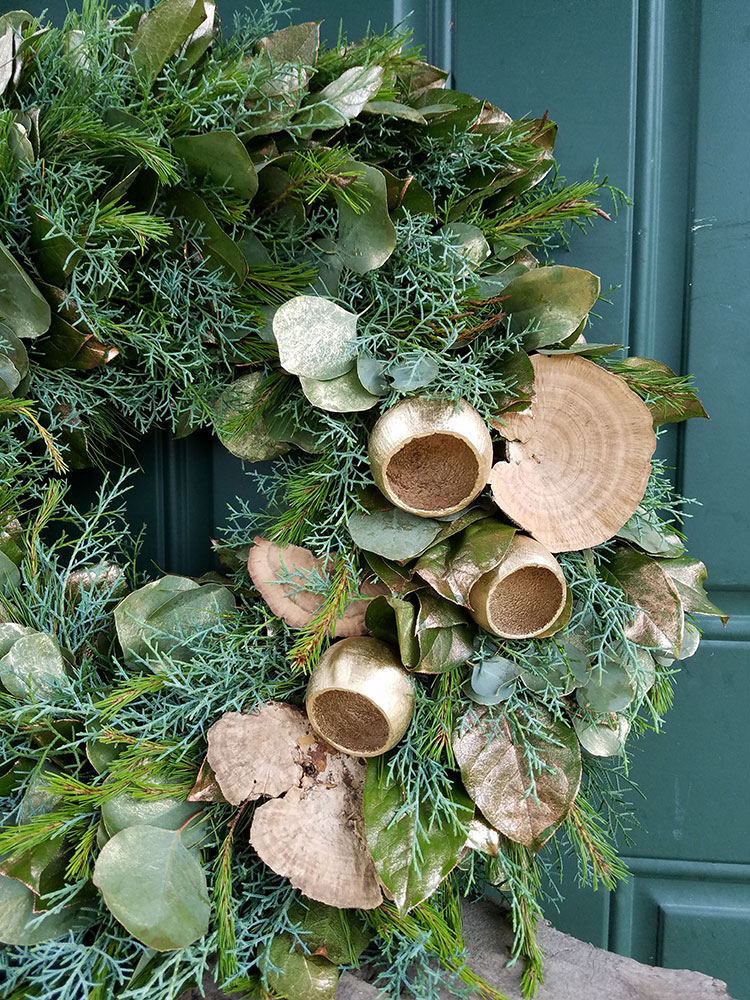 Fresh Christmas wreaths allow you to uniquely decorate your home. They're a classical decor piece and at the same time they can be very modern and personalized. Natural Christmas wreaths are also eco-friendly. One of the best benefits of decorating with fresh Christmas wreaths, is that you can have fun accessorizing them to suit your style and home.
Decorating a fresh holiday wreath should be fun. However, most people just need a little help in getting started. Below, we will help you understand the simple approach of how to decorate a fresh Christmas wreath.
Have a Theme
From the onset, make sure that you have a theme or a source of inspiration. It is the theme of your event that will guide you on how to decorate a fresh wreath. Remember that wreaths may not be your only holiday decorations. Thus, you need to decorate your holiday wreaths in a way that will achieve balance with the other décor. The theme also guides you on a color palette.
Before You Begin Decorating, Lay Out Your Design
It's essential to plan before embarking on the actual decoration. That helps to minimize wastage of the decorations you are using. When you lay out your design, you get a mental picture of how the end product will look. Laying out your design also helps you to know how decorations will follow each other. 
At this stage, gather together all your decorations and materials. Examples of essential materials you may need include fresh greenery like garland, florist wire, gloves, and pruners. You may also gather dehydrated fruits and berries. Ribbons and Christmas adornments can be a great addition. Ensure that you have more than sufficient foliage and berries since you will be required to trim the pieces. You will use the pruner to cut the pieces into the right proportion for a balanced look.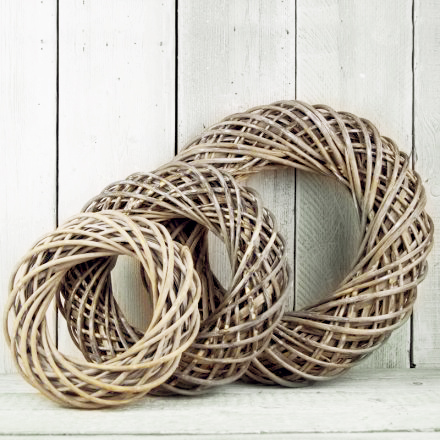 Make or Buy a Wreath Base
First, the process on how to decorate a fresh holiday wreath begins by buying or creating your wreath base. The wreath base is essential since it gives structural support to the wreath. A bought wreath base is often made out of dried grapevine, twig or wire. If you opt to make your wreath base, willow is often the material used. 
Creating a willow wreath base is pretty straightforward. It hardly needs any kind of equipment. All you need are willow ferules that are freshly soaked. The willow ferule should be around five to ten in number. The ideal length of the willow ferule should be about 5 to 6 inches. The perfect diameter of the willow ferule should be approximately 0.25 feet to 0.5 feet. 
Make sure you select the willow ferule that can bend to assume the shape you would like. The beauty of willow is that it exists in a variety of colors. Based on what is locally available and personal preference, the options you have may vary by season.
If you decide to buy your wreath base, be cautious. Ensure you purchase a light wreath base. The suitable material used to make a wreath base ought to be lightweight. Ensure you also select a weatherproof wreath base. Adverse weather conditions shouldn't damage it. Moreover, choose a powder-coated wreath base. Powder coating prevents the wreath base from rusting.
On the Wreath Base, Add Greenery Plus Decorations
Next, once the wreath base is ready, you can now start adding fresh greenery and other decorations. Decorations may include sprigs of berries and dried orange slices. Dried ingredients work wonders on a wreath. They not only boost its color but also add a pleasant fragrance to the wreath. A wreath base is made of wires or sticks. Tuck the foliage and decorations in between those wires and sticks. Arrange them nicely such that they are all overlapping and pointing towards a similar direction.
Upon completing the decorations, hold your final wreath up. Try and locate all sagging and falling pieces and return them into place. Use a florist wire to attach falling or sagging pieces back to the wreath base. If you would like to use ribbon, this is the stage to attach it. You can use different colors of ribbon. You can also use ribbons to make a bow.
Decorating a fresh Christmas wreath is a great way to explore creativity and working with real foliage. There's no right way to decorate your wreath and the combination of greens is abundant. 
A freshly decorated Christmas wreath needs the proper TLC. If you want it to stay longer, hang it outside where there are cooler temperatures. High indoor temperatures are not conducive to a freshly decorated Christmas wreath. High temperatures can dry up the evergreen foliage.
Additional Tips On Decorating With Wreaths
Decorating with garland or fresh greenery for Christmas doesn't have to be a hassle. Look for inspiration before you embark on your wreath project. There are a lot more designer secrets to guide you on your wreath project. Moreover, you can find a plethora of photos showing how properly decorated Christmas wreaths can be assembled to stay in tack for the season.
At Alpha Fern Company, we pride ourselves in being the home of cut floral greens, home-grown greens, and pre-greened timesavers. Our goal is to provide our clients with high-quality foliage. We are your perfect partner whenever you think about how to decorate fresh Christmas wreaths. Alpha Fern Company is a reputable brand that stands firmly behind all its products. Our customer services in the industry are unmatched.
Hosting an Event ?
Could you be interested in using fresh holiday wreaths at your next event? If yes, consider partnering with the Alpha Fern Company. At Alpha Fern, you will find excellent offers concerning fresh holiday wreaths. Create an account with us today.