Every holiday season, our spirits lift as the temperature drops and the urge to decorate becomes irresistible. And nothing says Christmas like the fresh scent and vibrant colors of fresh garlands and wreaths. So if you're looking to bring the sights and smells of the season into your home, here are a few places you might find fresh evergreen cuttings near you.
Check Your Local Gardening Store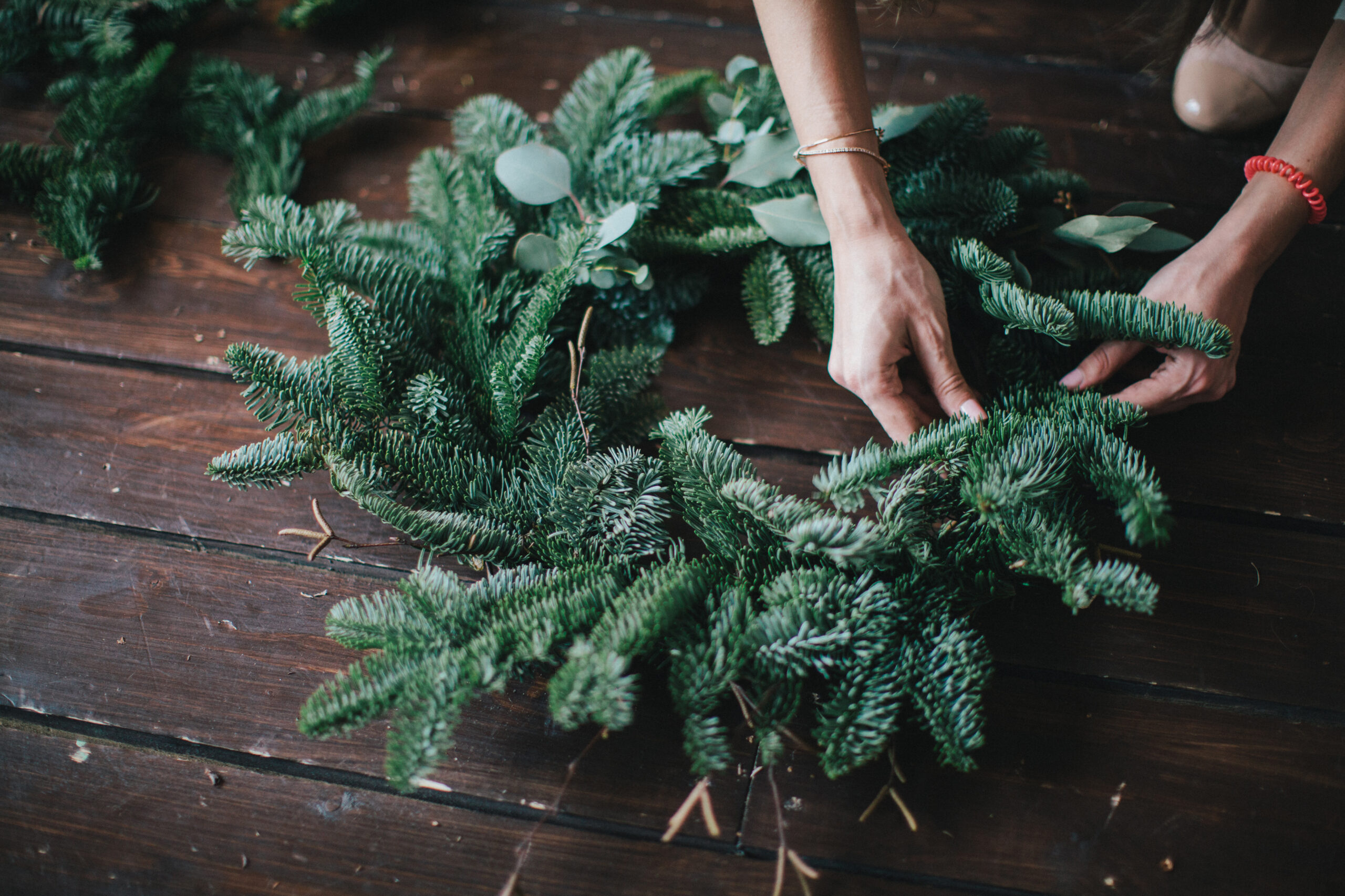 Some gardening stores carry fresh wreaths in the winter. If you have a favorite local gardening store where you find the tools, pots, and fertilizer you need for your garden in the warmer months, you may also have a handy nearby source of Christmas wreaths and greenery.
However, just as not all gardening stores carry a consistent stock of fresh plants or fresh-cut greenery. As a result, you may find only a limited selection of plain, artificial wreaths to choose from in the holiday aisle. It's best to call ahead or stop by to see any wreath variety before driving to your favorite local gardening store, just in case they aren't stocking fresh wreaths this year.
Swing By the Garden Department of Your Local Superstore
If you're in a hurry to get your wreath and need to pick up other decorations, many people get their entire holiday decorating supply from the local superstore. Many "super" department stores include a half-indoor, half-outdoor gardening section, including Walmarts and Super Targets. These garden sections sometimes carry fresh greenery, but much like your local gardening store, it can be tough to predict what you will find. For example, you are unlikely to find lengths of fresh garland to deck the halls or fresh greenery sprigs. Keeping these fresh is often more maintenance than a superstore has time for in their gardening and outdoor section, meaning many only stock artificial greenery and wreaths.
Check With Your Local Plant Nursery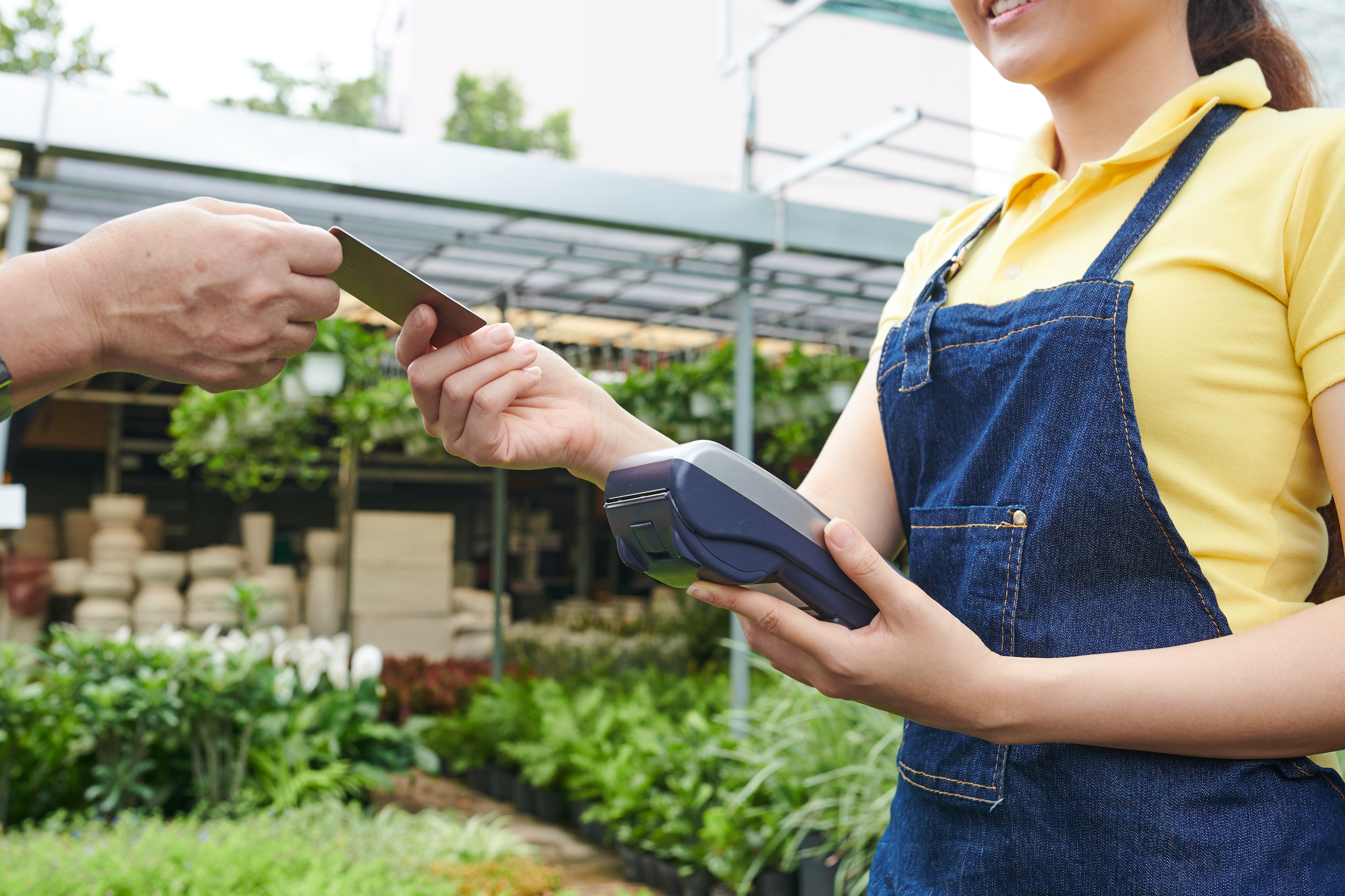 If you have your heart set on a truly fresh Christmas wreath, green garlands, and sprigs to go with it, try your local plant nursery. Over the winter, many nurseries go into maintenance mode, keeping plants alive and tending new cuttings in warm enclosures. Some bring in a stock of evergreens for Christmas trees, and a few also build fresh wreaths and greenery to sell locally. So call up your local nursery or drop in to see if they're offering winter options, such as fresh-cut wreaths, garlands and greenery pieces.
Order Custom Fresh Christmas Wreaths and Greenery Online
Of course, you may not be able to find the perfect Christmas wreath or garland in your local stores. Fortunately, you can always order fresh-cut evergreen wreaths, garlands, and greenery online to be delivered cold and vibrant to your front door. The Alpha Fern Company makes it easy to get beautiful, fresh Christmas wreaths and greenery every year.
Unlike storebought wreaths, you don't need to pick a premade design. Instead, we'll hand-craft a custom wreath, set of wreaths, or an entire suite of wreaths, greenery, and fresh evergreen garlands. Our wreaths and greenery arrive chilled, and with proper care, they will remain springy, fragrant, and vibrant for weeks after unpacking.
Craft DIY Original Christmas Wreaths with Fresh Greenery Delivered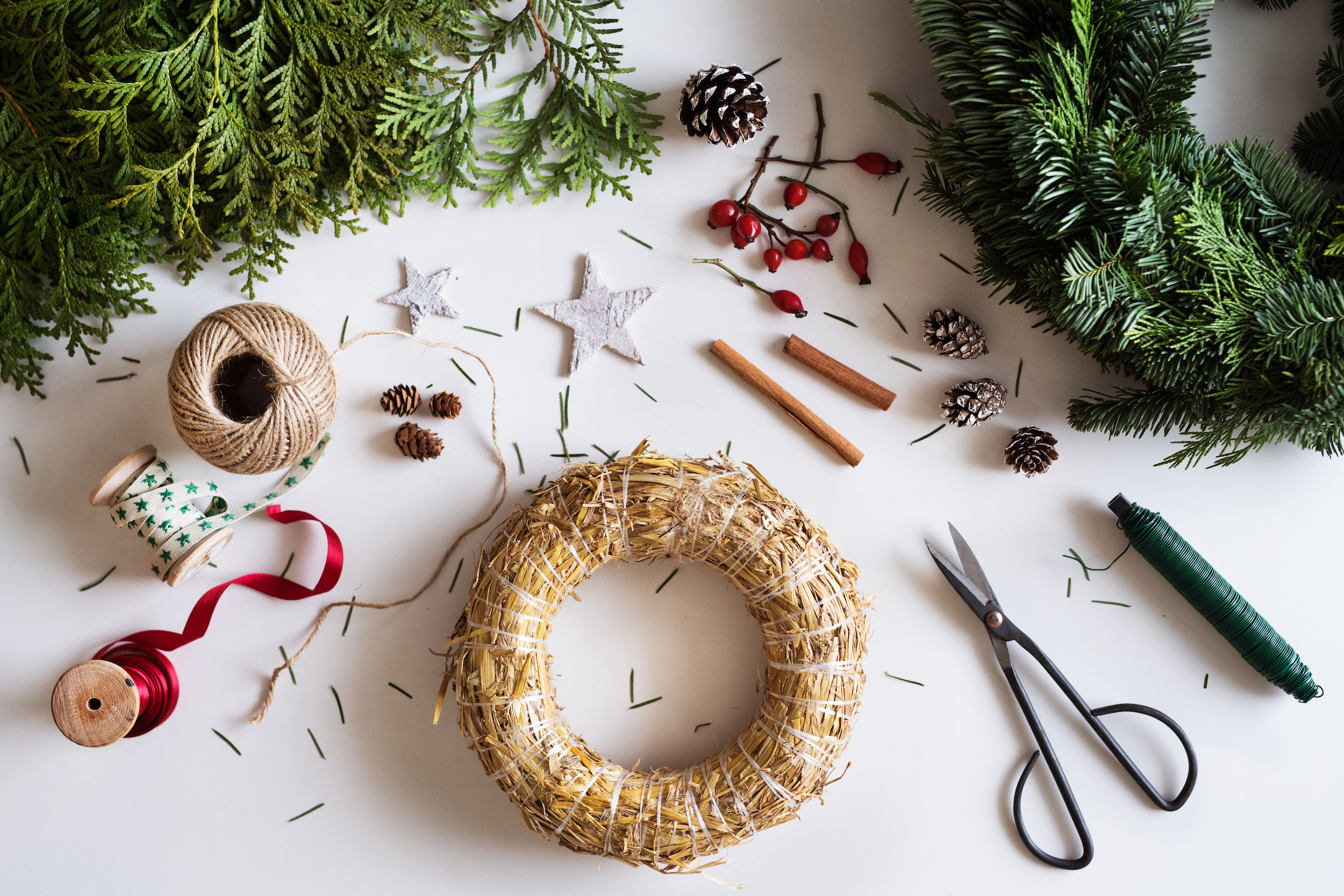 Last but not least, those of you with a DIY spirit may love crafting your own unique wraths, making access to fresh evergreen boughs and seasonal cuttings essential. Alpha Fern Company has everything you need to create fresh, stunning handmade wreaths, with evenly blended garlands of holiday greenery ready for ribbons, lights, or ornaments.
Are you looking to buy fresh Christmas wreaths and greenery near to you? If your local stores don't have what you need (Or you'd rather save yourself the hassle of in-store shopping this year), you can rely on the Alpha Fern Company to deliver everything you need to deck the halls. From beautiful premade wreaths and garlands to fresh greenery for DIY decorations, make your door the envy of the neighborhood this holiday season. Sign up today to have fresh Christmas wreaths and greenery delivered to your door.