There's something magical about fall weddings — the enchanting autumn leaves, cozy bonfires and the comforting aroma of pumpkin spice treats. It's no wonder this season sets the stage for dreamy nuptials. While springtime flowers are a favorite, fall offers a chance to infuse your centerpieces with earthy elements that capture the season's essence. From vibrant leaves and pine cones to gourds and dried grasses, a world of inspiration awaits your fall wedding centerpieces. 
As September ushers in this transitional season, you can embrace the lingering summer blooms and the rich autumnal palette. Let's explore five tips to help you create captivating fall wedding centerpieces that reflect the season's beauty.
1. Embrace Seasonal Elements Within Your Centerpieces
Capture the season's essence by incorporating natural accents in your fall wedding centerpieces. Try displaying bright red and orange-hued fallen leaves or pinecones for a natural touch. Arrange miniature pumpkins and gourds painted to match your color palette, or add scabiosa pods for a unique texture. 
With its muted green shades, eucalyptus can offer an elegant twist on traditional fall foliage. These leaves can lend sophistication to centerpieces while still connecting with the earthy, organic feel of the season.
2. Add Unique Elements to Your Centerpieces for Texture and Variety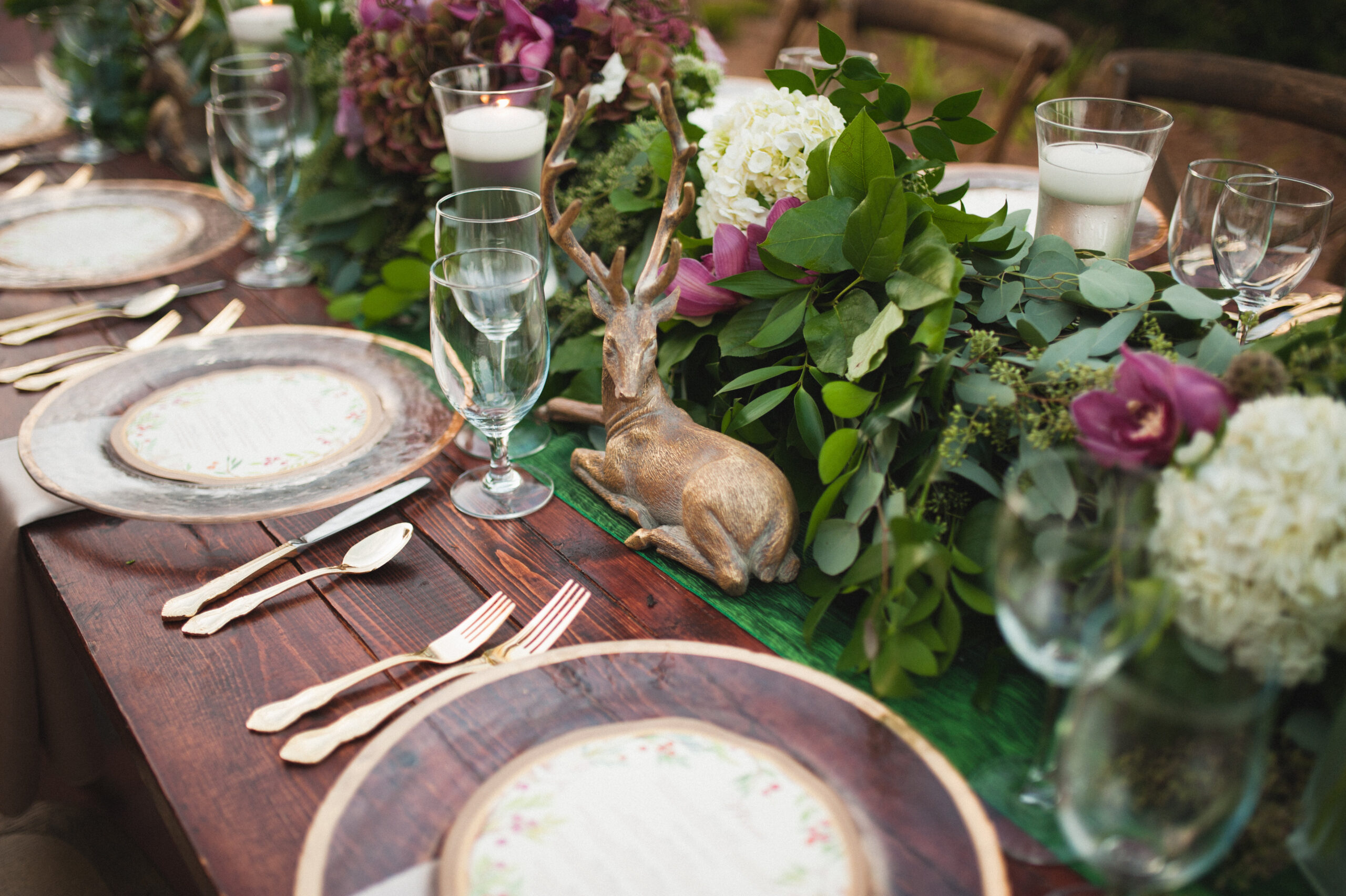 Go beyond typical floral greens by incorporating unexpected foliage and plants that create captivating focal points. Include aromatic rosemary for a fragrant, distinctive touch amidst your arrangements. Break from tradition by embracing edgy sophistication — replace typical florals with mood-setting green accents like moss. Combine varied textures thoughtfully for visual appeal, like interweaving the delicate, wispy texture of myrtle leaves or bear grass' bold, looping blades.
Weave in an array of dried botanicals like wheat stalks, palm fronds, flowers or twigs to cultivate a rustic feel, with their faded colors and intricate textures adding depth. Avoid clutter by sticking to two or three featured flower varieties, and use complementary filler foliage or accents sparingly. Use fruits like blueberry cedar to provide pops of color and texture, or scatter fresh figs or pears around the centerpieces for a traditional, organic feel.
3. Create an Ambience with Accent Lighting and Rustic Elements
Elevate your fall wedding centerpieces by incorporating candles and lighting to set the mood. Pillar candles of varying heights or string fairy lights evoke romance and whimsy. Cozy taper candles in rich, seasonal hues like navy, burgundy or black contrast beautifully against green foliage, adding drama and vibrant color. Metallic accents like gilded candleholders and copper tableware also complement the rich crimsons and deep greens of autumn florals with their luxe sheen.
Embrace rustic charm by incorporating wood elements in the centerpiece, perhaps as a base. Or, add wooden votive holders along the table amidst the greenery.
4. Balance Colors To Create Harmony in Your Centerpieces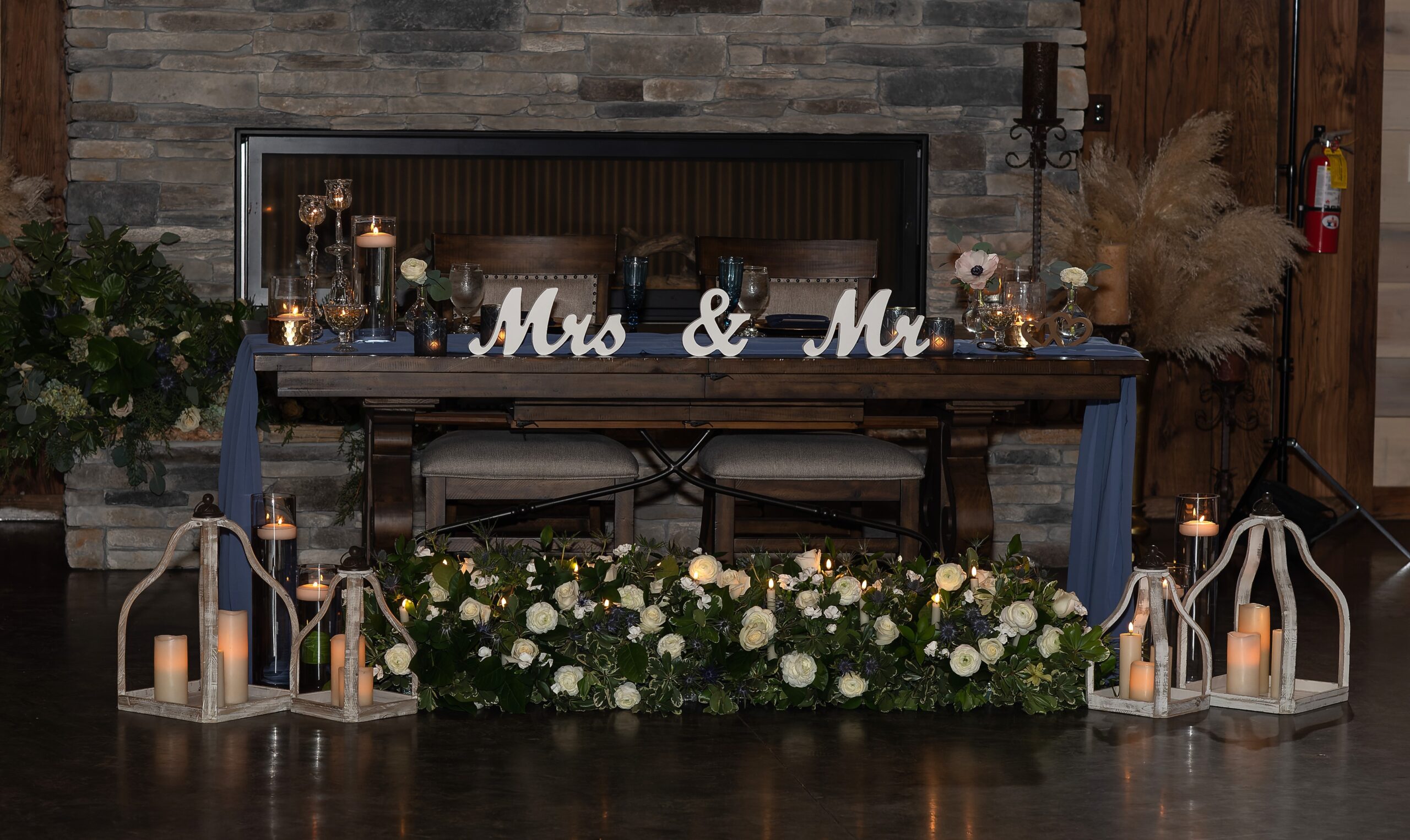 Bring out the beauty of the season's palette by combining colors thoughtfully. Pair warm orange zinnias with cool lavender blooms for a complementary blend, or up the contrast with fire-colored helenium against vibrant maidenhair fern greens. Incorporate magnolia leaves with their brown sides facing up to add rich depth to the palette.
Contrast the sunny brilliance of yellow chrysanthemums with deep wine-hued dahlias and muted sage leaves. For a monochromatic effect, create tonal layers using shades of a single color like red — try pairing deep burgundy calla lilies with blush-tinted roses and muted russet-hued leaves.
Let the surrounding event décor and ambiance be your guide when selecting colors for your fall wedding centerpieces. Opt for hues that align with and enhance the existing lighting, furnishings and other event elements like table linens and wall tones.
5. Get Creative With the Containers That House Your Centerpieces
When selecting containers for your fall wedding centerpieces, consider options that complement the organic textures and earthy tones of seasonal foliage and blooms. Rustic wooden boxes or crates can enhance arrangements with natural charm. Display flowers in galvanized tin buckets or watering cans for a touch of harvest style. 
Opt for containers that align with your color palette and enhance the overall aesthetic. Mini pumpkins or gourds painted in bold, autumnal hues infuse festive pops of color. Vintage metal lanterns can house both arrangements and candles.
Unexpected vessels like antique birdcages add personality and reflect your event's unique style. Make mini terrariums by placing moss and blooms in glass containers, creating a creative display case centerpiece. Whatever you choose, let your creativity shine through.
Create Breathtaking Fall Wedding Centerpieces With Alpha Fern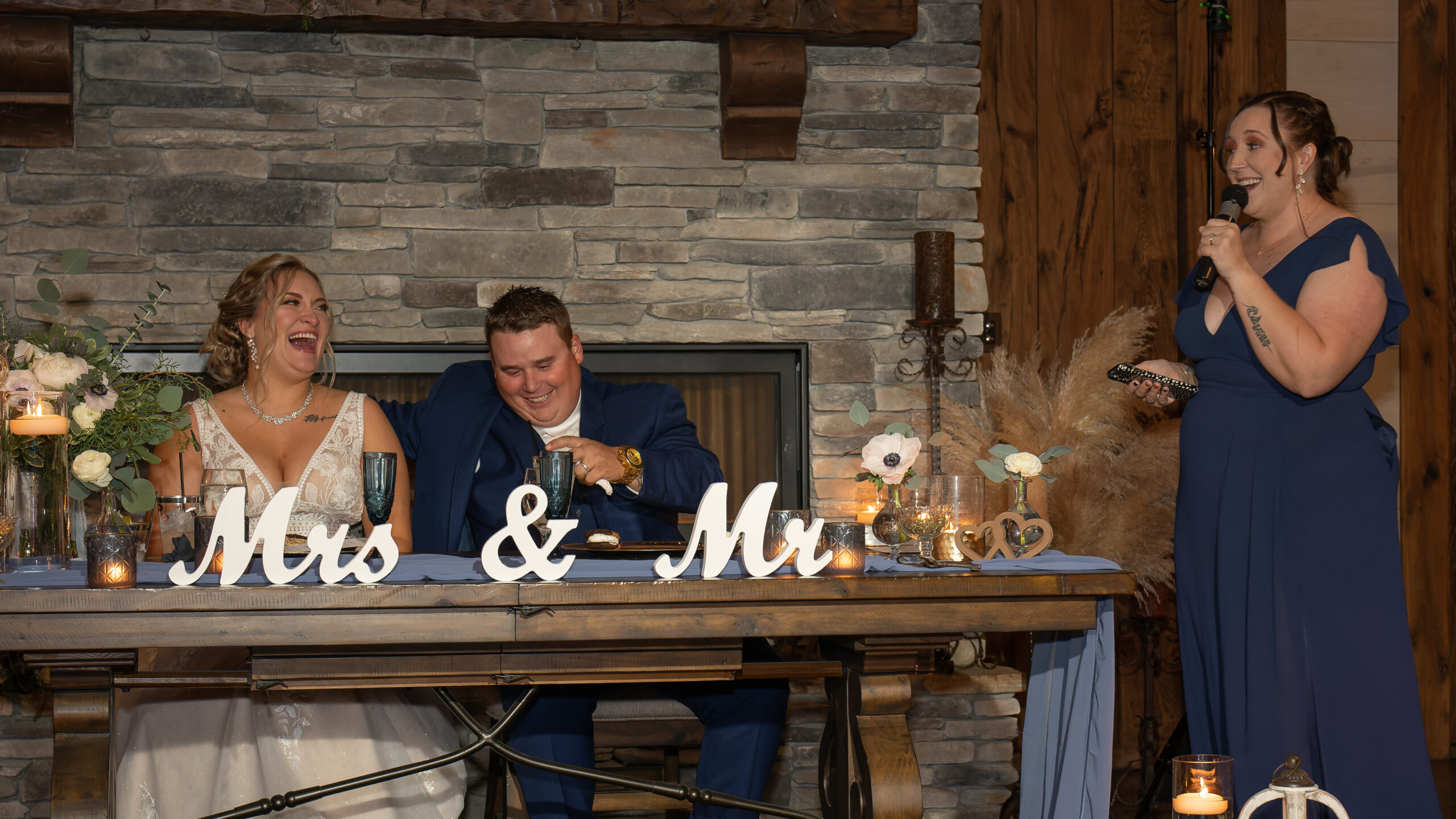 At Alpha Fern, we provide wholesale foliage and greenery that enables florists and designers to craft stunning floral arrangements for any occasion. Our extensive selection includes over 50 foliage varieties to harmonize with seasonal blooms and bring your vision to life.
Whether you need eucalyptus, olive branches or any of our other beautiful greens, we have the high-quality bulk foliage you need to help you design eye-catching fall wedding centerpieces. Browse our products to discover greenery with textures, shapes and colors to perfectly complement autumnal flowers and embellishments.
Ready to source versatile greenery for enchanting fall wedding centerpieces? Create an account today to shop our full selection of fresh, long-lasting bulk foliage.