5 Tips for Keeping Bulk Greenery Fresh
Typically, almost every floral design you see contains some type of greenery leaves within it. Fresh-cut greenery is the foundational element of any floral arrangement, making bulk greenery a critical item that wholesalers keep stocked in their inventory. 
But what should you consider when caring for greenery in bulk? How can you ensure your large quantities of cut foliage stay fresh? At Alpha Fern, we're passionate about maintaining quality and freshness from our farm to their end destination, whether that's in a Mother's Day bouquet, a wedding-day garland, a Christmas wreath or another special occasion. Here are some helpful tips for keeping greenery fresh so you can feel confident about the quality your customers will receive after placing an order with you.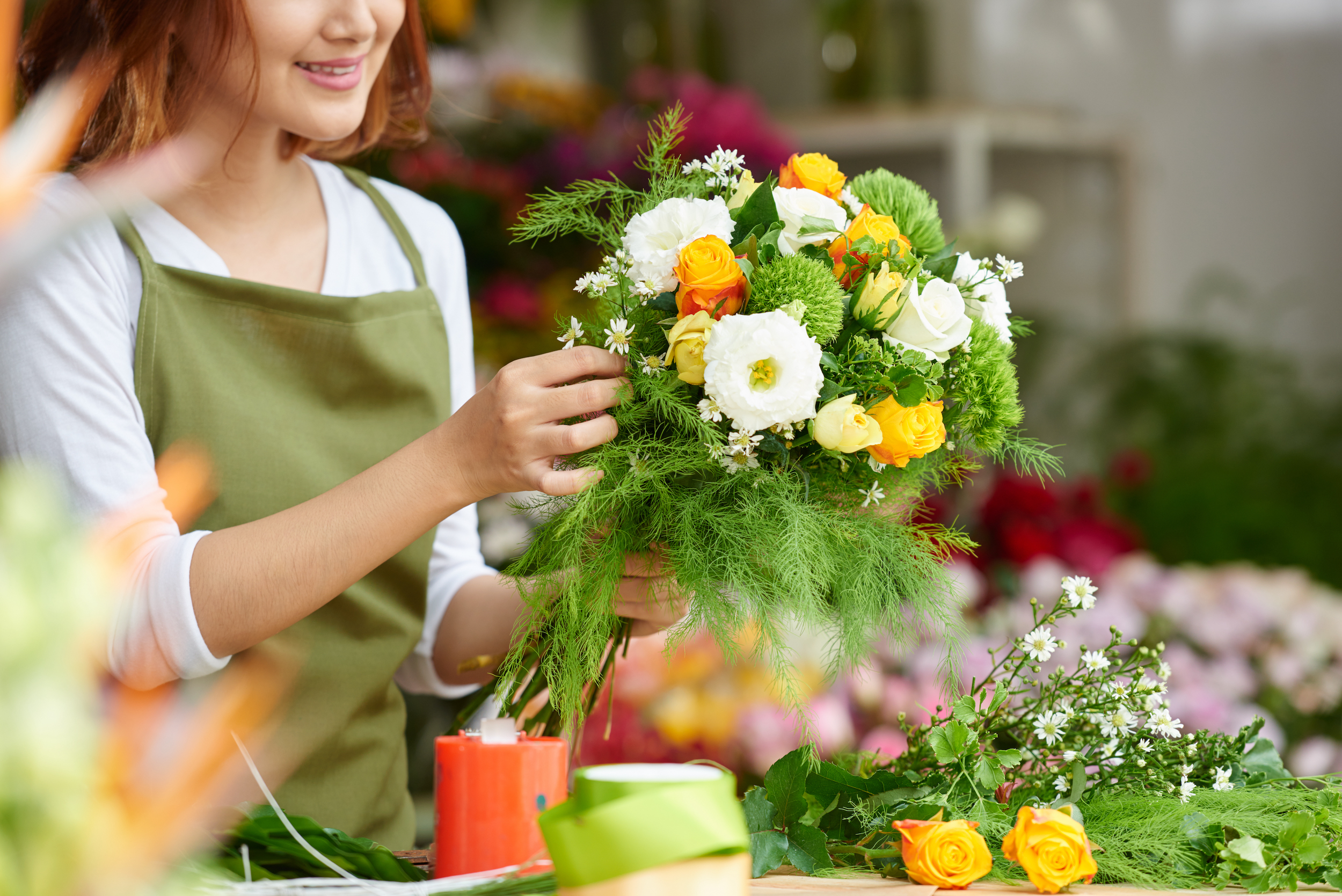 Quality Starts from Our Farm
The key to sustaining high-quality foliage lies within how they are cared for from the start. We offer quality Florida-grown greenery straight from our farm that are cared for around the clock to ensure wholesalers and florists never have to worry about receiving dull or wilting leaves. 
Here are a few of the techniques we suggest to ensure your greenery stays looking its very best throughout its lifecycle — from the farm to the wholesaler to the retailer and finally, the customer.
5 Bulk Greenery Tips to Consider for Freshness
Research Floral-Greens Farmers That Consistently Deliver Fresh Products

Knowing where your bulk greenery is coming from is a critical piece of information you'll want to investigate before deciding who to purchase from. Ensure all fresh-cut foliage is coming from a farm that grows and harvests high-quality foliage, so you get the best possible products. Luckily, greenery lasts much longer than flowers and is easier to maintain, so working with greenery experts who follow the proper techniques will ensure your greenery leaves stay crisp and ready to be used in an arrangement or on their own.
Soak Fresh-Cut Greenery

Before creating decorative arrangements, garlands or centerpieces, it's important to fully immerse fresh-cut greenery in cool water for 24 hours to rehydrate the stems. This will ensure the floral greens are soaking up as much water as possible, extending their overall lifespan and preventing them from wilting before they should.


Regular Misting Is a Must

Once an arrangement has been put together, this is the point at which fresh-cut greenery should be lightly misted every day — or every other day at a minimum. Remember that misting floral greens requires a delicate balance. Over-misting can hurt greenery leaves just as much as dehydrating them can. Keeping all foliage just moist enough will ensure a longer shelf life.
Keep Bulk Greenery in a Cool Place

To prevent greenery from drying too quickly, ensure that it's stored in a cool place. Cooler air makes a significant impact on the rate at which fresh greenery stays hydrated, crisp and looking its freshest. Beware of humidity and move fresh-cut greenery into cool, indoor areas that are humidity-controlled.

Invest in an Anti-Transpirant Spray

Anti-transpirant sprays prevent bulk greenery arrangements from losing moisture, extends freshness and keeps foliage looking like it was just harvested. The best time to use an anti-transpirant spray is after soaking fresh-cut greenery in cool water so the spray can take advantage of locking in this moisture. Keeping greenery leaves and other foliage filler moist is essential, yet isn't always maintained — especially early on in the lifecycle. However, committing to this step from the start can make a huge difference in keeping the freshness of your greenery for longer.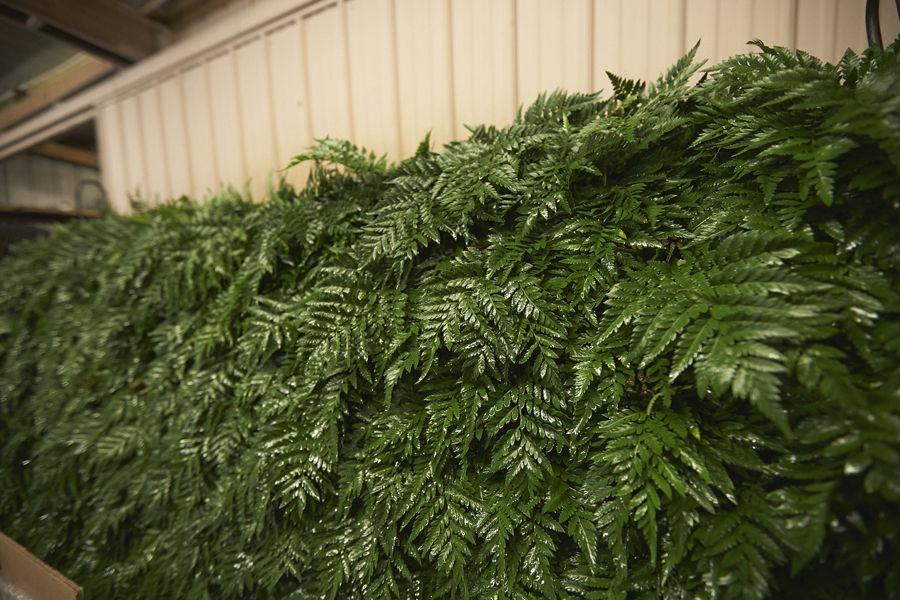 Find Quality Bulk Greenery at Alpha Fern
At Alpha Fern, we know how important it is to equip wholesalers and retail florists with greenery they can count on. Our team has been growing and harvesting fresh, home-cut greenery since 1975, and it's been our mission from the start to provide quality foliage to our customers every time.
Greenery may not be your customers' first thought when it comes to floral arrangements, centerpieces and other eye-catching fresh decorations, but wholesalers and florists like you know the importance of a well-accented decorative piece that features beautiful greenery leaves throughout.

Deliver the highest quality products to your customers by opting for a company committed to quality, freshness and timeliness. If you're ready to get started as an Alpha Fern wholesaler or retail florist partner and would like to shop our foliage products, start by signing up for an account today and we'll be in touch to discuss your business's bulk greenery needs.