Your Go-To Guide for Purchasing Floral Foliage
As a wholesaler and/or retail florist, you know that access to high-quality greenery is essential for creating unique and aesthetic floral foliage arrangements for your customers. But what specifics should you look for when purchasing bulk greenery from a foliage farmer?  
Here is our list of four essential things to consider when purchasing floral foliage to ensure you're getting the most bang for your buck with the highest-quality products for all your wholesale greenery needs.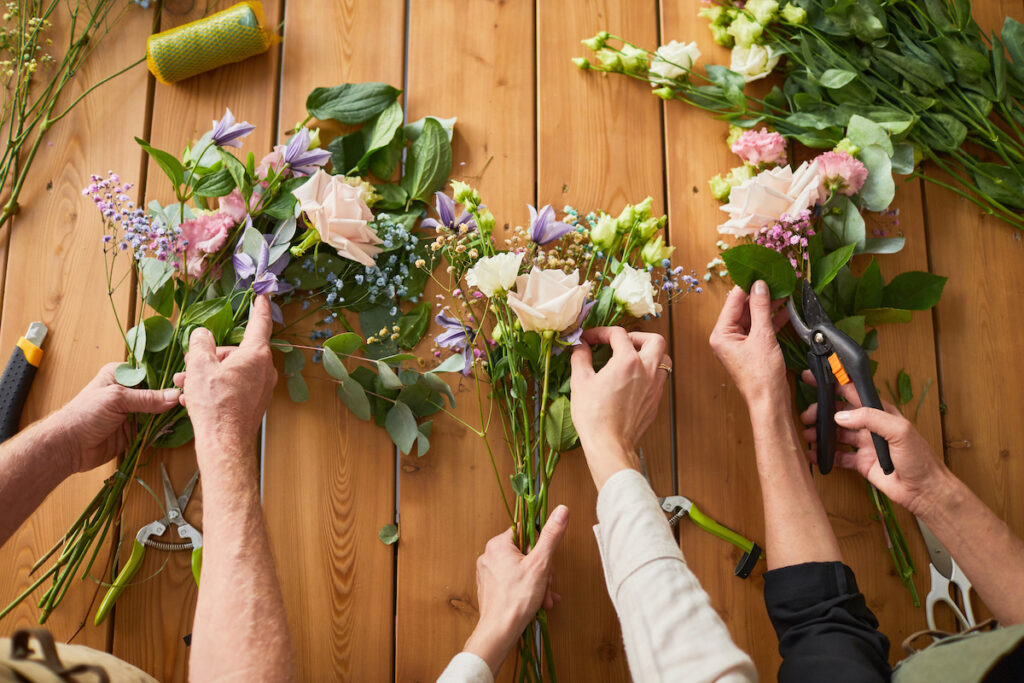 A Wide Variety of Floral Foliage Options
When considering a foliage farmer, be inquisitive about what they have to offer. After all, purchasing floral foliage from one farm is much easier than managing multiple orders from multiple farms. Look for farmers who offer 50+ varieties of floral greens, so you aren't limited to a small number of unique foliage types.

Quick and Easy Access to Replenish Your Supply
It can be frustrating when you need floral foliage options for your customers but can't get them in a timely manner. That's why it's worth considering your foliage needs — frequency of orders, quantity, type and more.
Once you've evaluated these factors, ensure your foliage farmer can support your needs and the frequency at which you'll need to replenish your supply so you never have to stress about not having the products your customers need.
Keep in mind that it's also worth purchasing from a farmer with a foliage regeneration plan in place for when natural disasters, like hurricanes, strike. A regeneration plan ensures that greenery is never truly lost by constantly growing new foliage. This lets you rest assured that you'll have access to the floral foliage you need at all times — even in an unpredictable post-disaster scenario.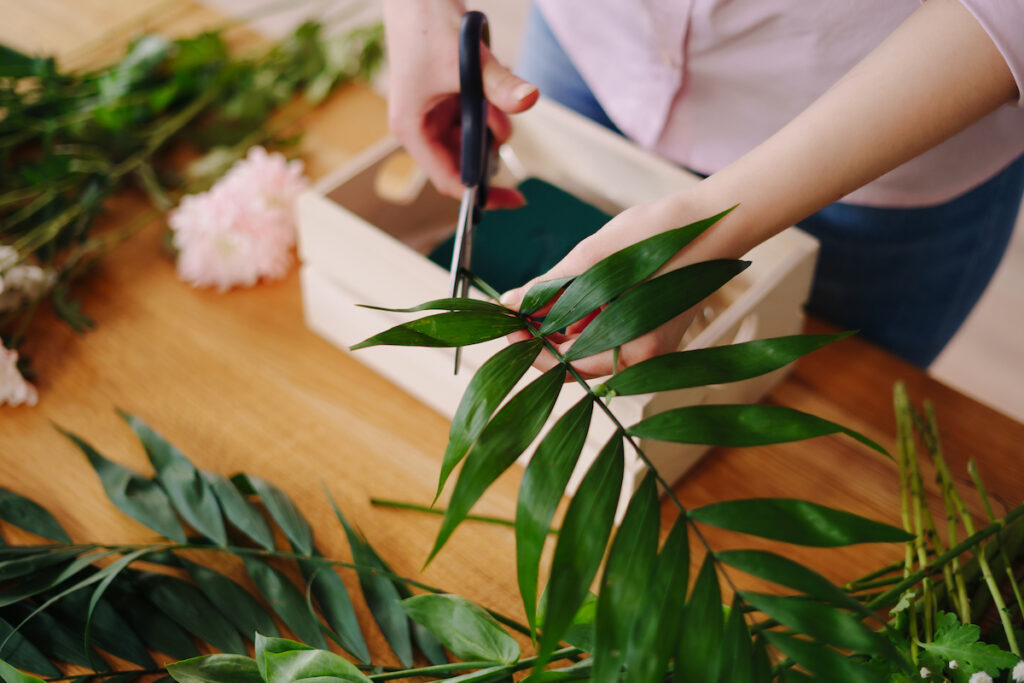 Proper Maintenance For Optimal Freshness
While it's essential that your floral foliage arrives fresh upon delivery, it's just as critical that it's maintained properly for optimal freshness before ever leaving the farm.
Experienced foliage farmers understand that providing the appropriate environment for each foliage type is the key to ensuring your fresh-cut greenery will maintain its color, vibrancy and fullness — even after its initial arrival to you. 
When looking for a farm to purchase bulk greenery from, investigate how they care for their different foliage types. Their process should include these best practices for maintaining fresh-cut floral greens:

 Regularly misting greenery
Storing greenery in a cool place 
Using anti-transpirant sprays
You can read more about these steps to keeping bulk greenery fresh on our blog, 5 Tips for Keeping Bulk Greenery Fresh.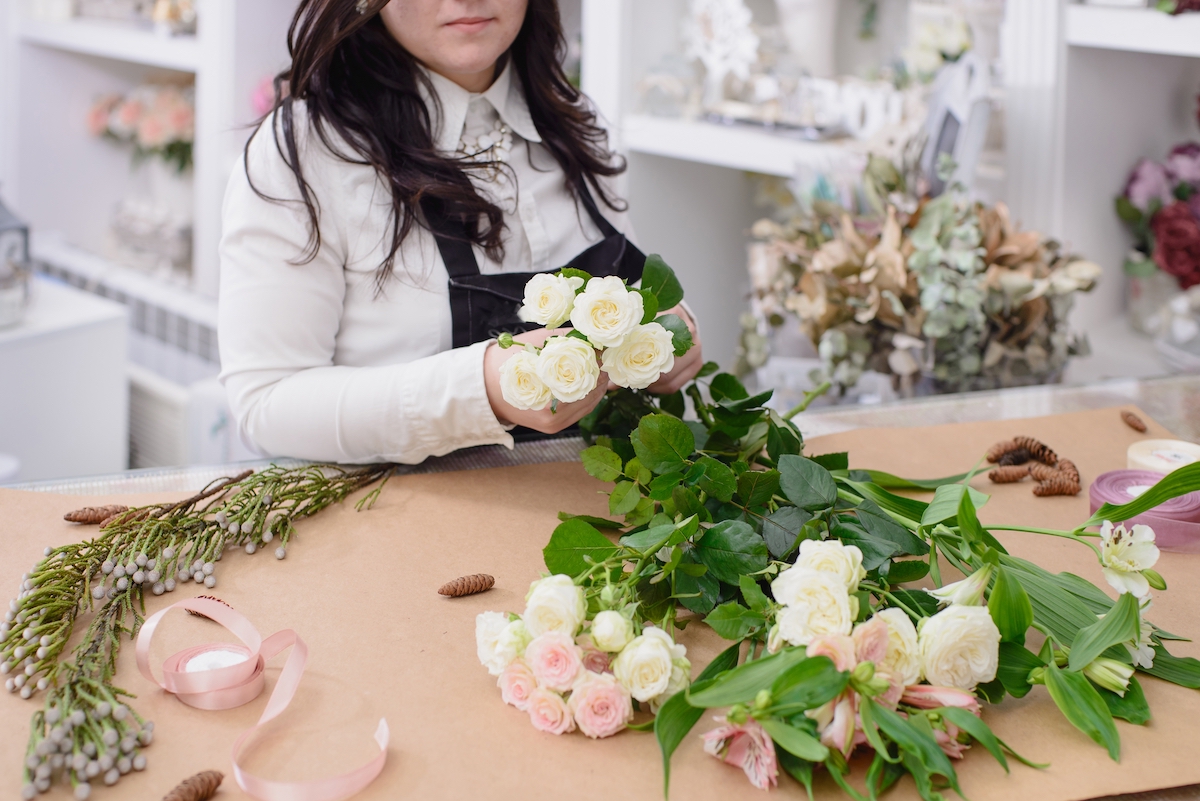 Pre-Greened Time-Saving Options

Many floral foliage farmers offer pre-greened options as a convenient timesaver. In the event that a client requests several arrangements on short notice, they can help to speed the process along. Some common pre-greened time savers include:
Get Your Floral Foliage From Alpha Fern
At Alpha Fern, we know how important it is to equip wholesalers and retail florists with foliage they can count on. That's why we started growing and harvesting fresh-cut greenery in 1975 with a clear mission from day one — to provide quality foliage to our customers every time.

If you're ready to get started as an Alpha Fern wholesaler or retail florist partner and would like to shop our foliage products, start by signing up for an account today and we'll be in touch to discuss your unique foliage needs.